Douglas Graneto is the principal of Douglas Graneto Design, a boutique design company founded in 2006 and based in Greenwich, CT. The firm specializes in both residential and commercial commissions, as well as custom created products and furnishings.
Following a degree in Art History, Douglas began his career in 1994 working in a custom furniture atelier in South Florida that specialized in antiques, as well as the design and fabrication of Modern furniture alongside vintage restoration. This beginning in highly individualized furniture design unknowingly began to characterize the style for which Douglas has become known-classically influenced modernism with a flawless dedication to individuality. Douglas eventually relocated to New York in 1997 to work with Tony Ingrao, where he spent eight years custom creating interiors around the globe.
Douglas continues to be recognized for his talent in creating a classic juxtaposition between vintage and modern. He is praised for finding a seamless match between a solid architectural backbone and its unique individually layered compliment. Whether designing for clients in Greenwich, CT, Manhattan, The Hamptons, the Caribbean, Palm Beach, Miami or Virginia, Douglas strives and achieves timeless, livable environments that always improve over time.
Specialties include architectural design, interior design, and furniture production.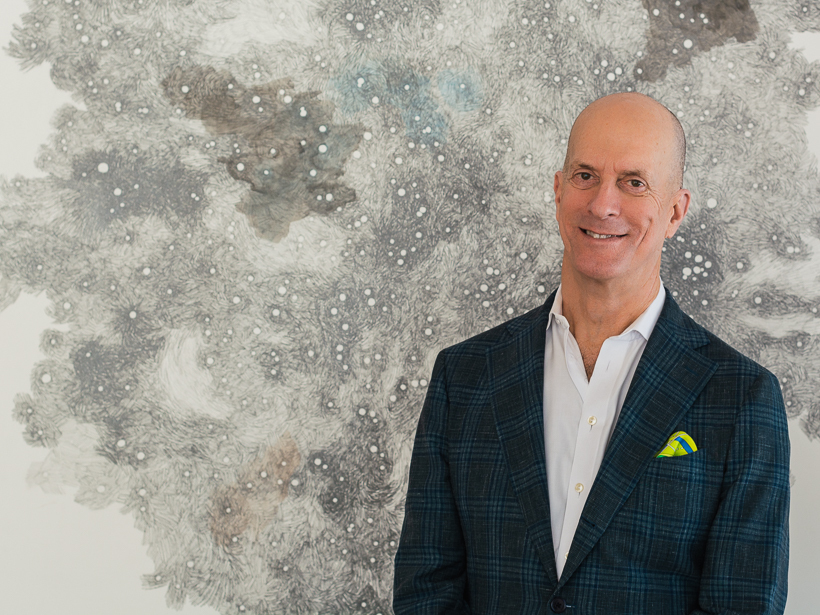 Wear Culvahouse joined Douglas Graneto Design as Chief Operating Officer in 2008. He oversees every aspect of the company's business, as well as supporting and extending Douglas' artistic vision through his own design acumen.
After retiring as a prominent and well respected OB/GYN at Greenwich Hospital, Wear took over the running of the business, enabling Douglas to focus on the artistic direction. He works on a variety of client projects, bringing organization and insight. A unique design perspective coupled with skills honed through his medical practice, such as meticulous attention to detail, and a warm and empathetic approach to his client's needs, have gained Wear a reputation for contented clients and comprehensive work detail.
Wear compliments Douglas' aesthetic with his own blend of the traditional and the contemporary, interpreting elements from his Tennessee roots with modern design to craft eclectic yet functional spaces. Whether remaining behind the scenes, ensuring the smooth running of the business, or working as a project manager with select clients bringing his unique blend of style & practicality, Wear brings excellence and a client focused approach to everything he delivers.