I'm often asked what colors are trending: what's "in", what's fashionable, and of the moment? There are certainly fashionable colors and finishes in the interior design world, but what I've found is that whereas certain elements might change with the seasons, others are more enduring. Also, how we use a trend should take into account our personal tastes and preferences, and reflect our personal style.
Take the ubiquity of the color gray in interiors, for example. It's been popular for some time now, and shows no signs of waning, but the way it's used differs with each client. My own clients are a diverse group with a wide variety of tastes, from the very traditional to the height of modern. Many of them might want to incorporate gray into their designs, but some will be drawn to more pastel shades, whilst others are looking for something deeper or more dramatic.
Here are the ways I recommend for incorporating current color trends into your own home:
Warmer vs Cooler Tones
Across the board I'm seeing a move away from the cooler tones and towards warmer hues. Even with that aforementioned gray, the trend is towards its warmer incarnations, from soothing creamy pastels to deep blue grays, and heading towards cozy brown shades. The feeling is of comfort and warmth, as our homes become a refuge from the world.
Moody Hues
Another trend I'm seeing is for saturated, moody hues. I tell my clients to choose a color they love, and then go moodier with it. So whether that's pastels, reds, aubergine, or teal, we can use those in rich, saturated tones which feel very now, but still leave you living with a color you adore, once the trend has moved on.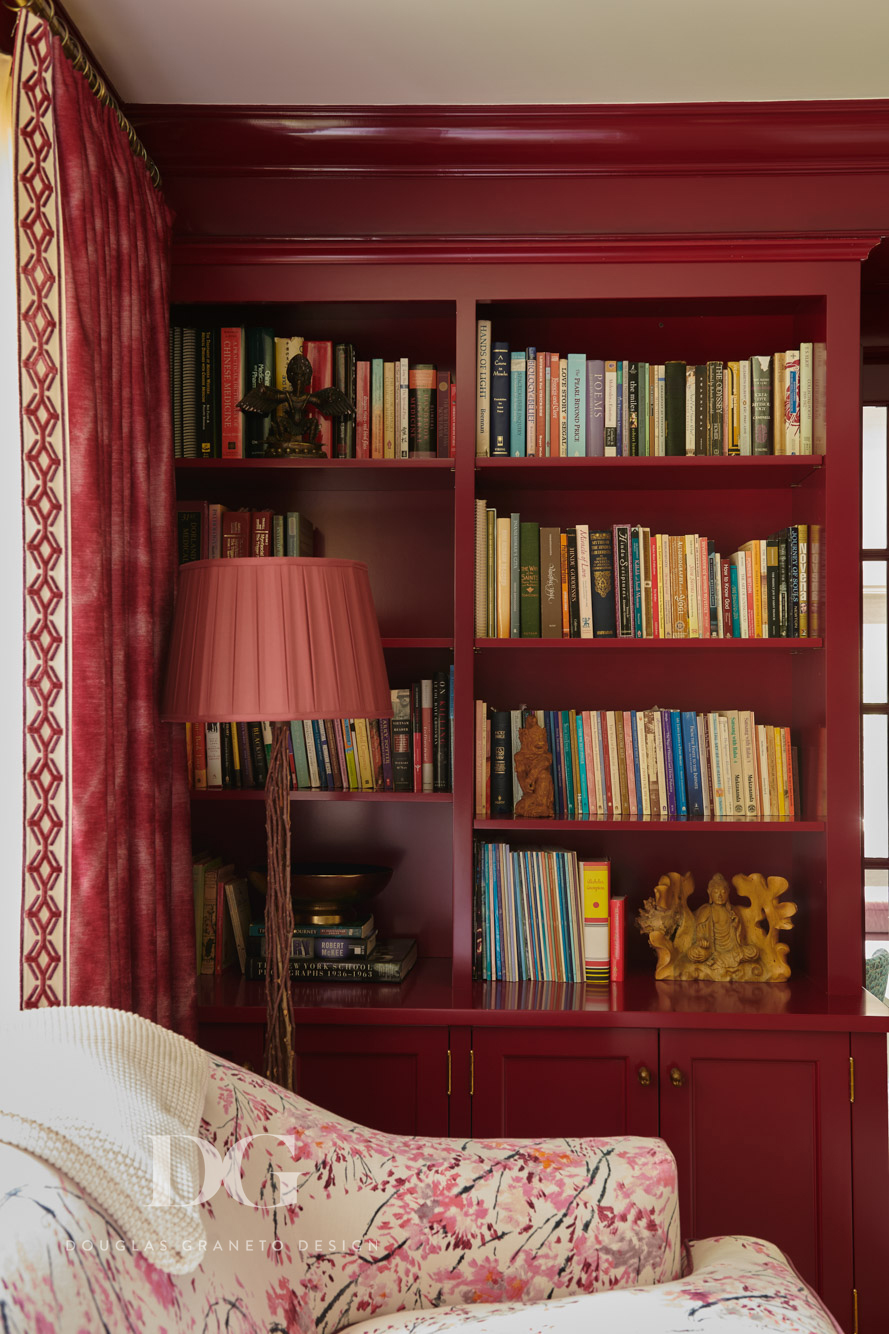 Neutral Bases
This is a tried and true formula for those who love to follow fashions but don't want to be redecorating entire rooms every year, and is a great way to use those warmer tones. Keep the room neutral, and then have fun dressing it up with bolder, fashionable accents via pillows or upholstery. When the next fashion comes in, we can exchange the pillows, or even re-cover a chair, and be back on trend again.
Relaxing, Calming Colors
Calming colors have always been popular, but even more so now, as we seek comfort indoors. Blues are especially calming here in the Northeast, and have been hugely popular, but I'm currently enjoying a lot of greener tones. Green still invokes that soothing, calming feeling, but brings a freshness to the home, as we blur the line between our indoor and outdoor spaces.