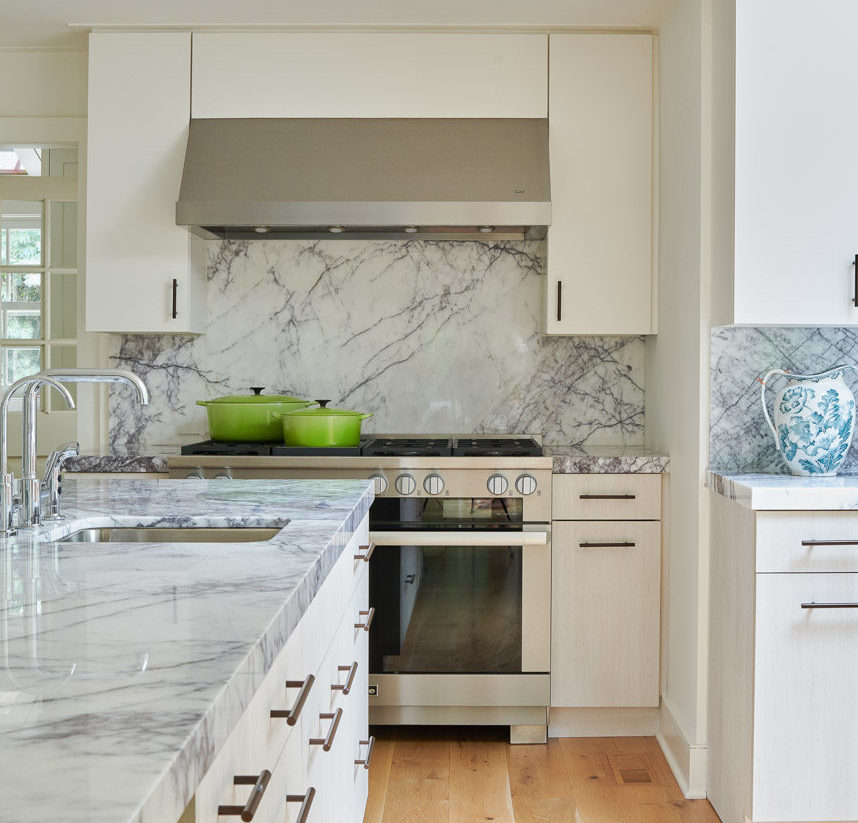 Our kitchens are often the hearts of our homes, where we cook, eat, work, and congregate. The kitchen countertops must perform all manner of functions from food preparation and serving, to work and homework station. These are surfaces that end up supporting a variety of activities from the people and pets in our homes. But which material is the best for one's use? There are so many choices, it can feel overwhelming. To help you decide, I've listed some of the most popular options and their key characteristics:
1. Metal countertops include stainless steel, zinc, copper and brass, to name a few – they are especially germ-resistant and easy to clean. All are expensive, so these aren't your best option if price point is an issue. Stainless steel is resistant to stains but water spots and fine scratches are common. Light scratches are the easiest to remove and can often be easily buffed out using a non-abrasive cleaner. Zinc and copper will react to water, acids such as lemon juice, and hand prints, etc. Eventually the stains blend together, leaving a beautiful dark-gray patina for zinc, and a dark bronze for copper. It requires patience to get that old world patina, but it is worth it. As for brass, it can be sealed and lacquered making it easy to maintain without the patina if one wants that "perfect" look. Yet all of these metals are on the soft side, so they can be dented depending on the thickness of the installed material.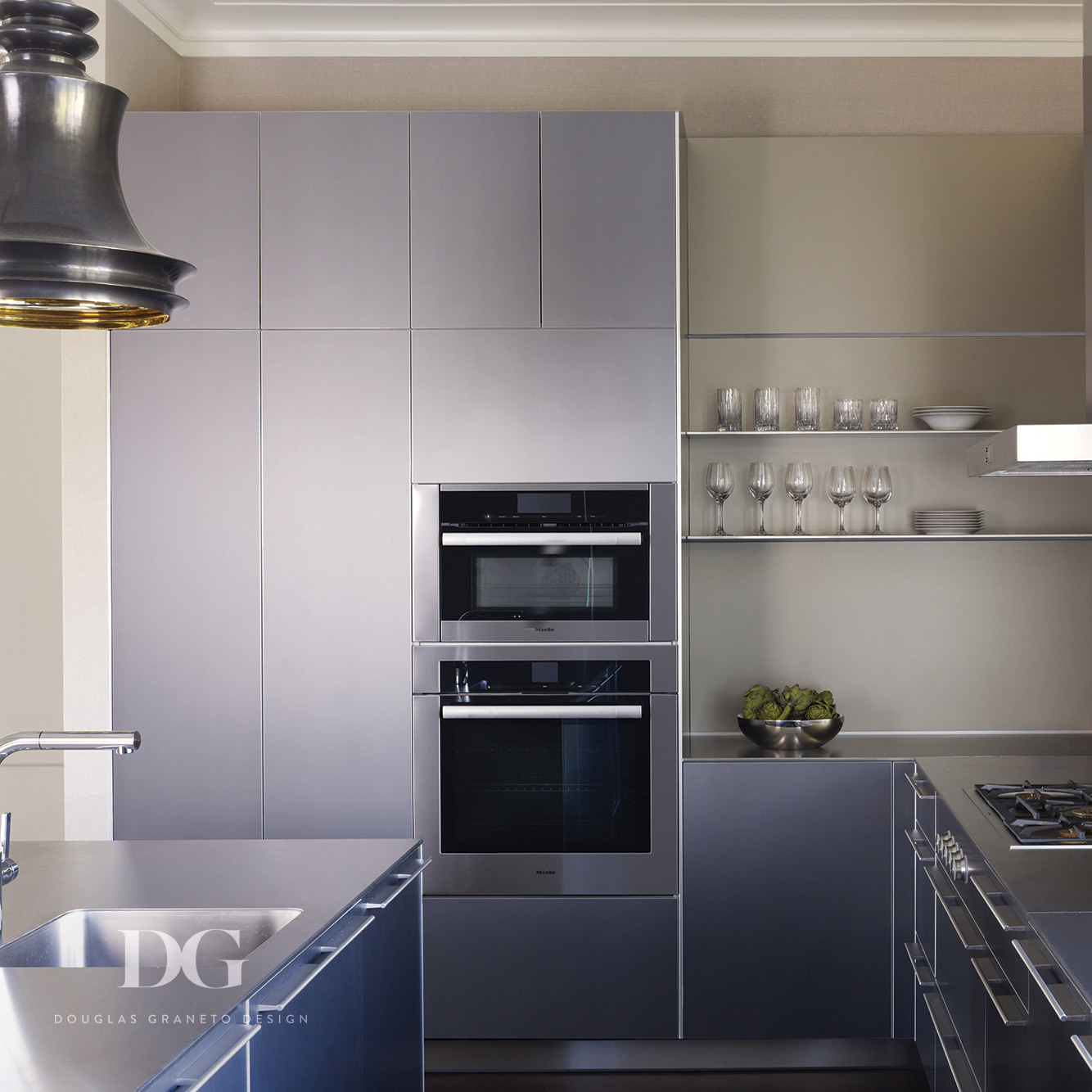 2. Engineered stone includes popular choices such as Corian, Caesarstone, & Quartz. Each uses natural "stone" combined with resin to create a beautiful look. Corian & Caesarstone can be made into whatever shape you need, seam free. Engineered stones are all low maintenance in that they are non porous, hence stain resistant and don't need to be sealed. None of them sustain heat well, so be careful with hot pots which can permanently damage the resin. 
3. Granite is a naturally occurring rock formed by the cooling of lava combined with quartz, feldspar, mica and various other minerals. Always beautiful but rare to find a bargain. The exact mix of minerals is what determines the color and pattern of the granite. The beauty of granite is that it can almost always be repaired, stains can be removed, and it will not scratch or etch from acids. It handles a hot pot better than man-made stone. The downside is that it can pit and chip. And because natural stone is porous, you'll need to seal it from time to time if you want to keep it stain free and looking like new.
4. Concrete is a truly custom material. It can be tinted any color and shaped into any form you can imagine. But concrete is not only very expensive, it is very porous, so it must be sealed often.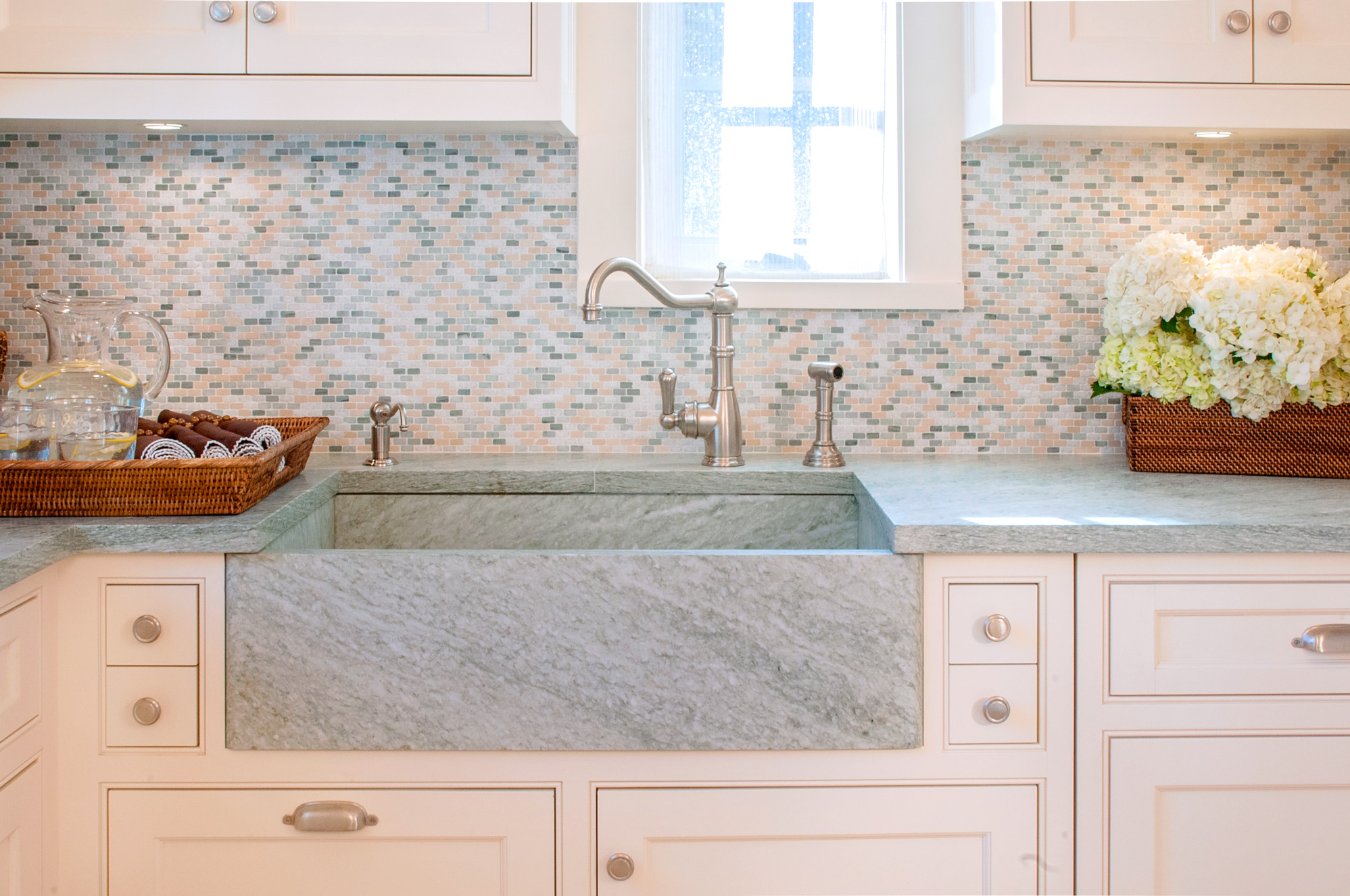 5. Quartzite is a natural stone formed from sandstone, unlike granite which comes from lava. It is incredibly durable and comes in a range of hues, from brown to blue to bright white, and includes all kinds of movement veining. The downside is that it must be sealed once to twice a year to prevent staining, as it is a porous stone. Be careful – stone yards often label a slab as quartzite, but it is actually marble, and it will stain or etch. Test the slab with a glass tile. If it is quartzite, the glass will scratch easily, while marble will not.
6. Marble is a natural stone formed from limestone, and valued for its beauty, strength and durability.It is considered the hallmark of luxury in countertops. It's available in an incredibly wide range of qualities and prices. Like the other natural stones, marble is porous. To keep it in pristine condition, it must be professionally sealed on installation, and then every three to six months afterwards. The other alternative is to let the marble absorb stains, etching, and the wear and tear within one's kitchen, and think of them not as imperfections but as reminders of the life lived in your house.
What Difference Do Finishes Make?
Your choice of finish not only determines the final look of your countertop, but also affects how it will perform:
Polished: most popular, but shows scratches, scuffs and etching.

Honed: matte finish, more forgiving of scratches and scuffing. But the disadvantage is that it makes the stone more porous and susceptible to staining

Leathered: hides etching and watermarks more easily, but like honed surfaces, it increases the chances of staining and etching.
Choose the best countertop for you based not just on look and budget, but on how you will live with and use it, what degree of wear and tear you can tolerate, and how much ongoing maintenance is acceptable to you. There's also the question of sustainability of materials, but that's a topic for another blog.